Foundation Repair in WV, KY, OH
If you have cracks in your walls, floor or ceiling - we can help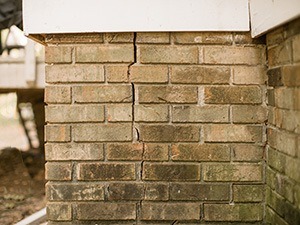 Solutions for every problem. If your foundation is cracked, buckling, or has other damage, our experts can restore your home to safe, functional condition.
Foundation problems can affect your home's safety, appearance, and value. The first step to repairing your home's foundation is to find the source of your problem. Repairing your foundation issue before it becomes a big problem is the most affordable and effective solution. Alford Foundation and Crawl Space Repair can help.
All of our patented foundation repair solutions are custom designed for your home. As a Foundation Supportworks contractor the Tri-State Area and Charleston, we install exclusive foundation products that come with a warranty and are installed by our team of trained contractors.
If you're ready to find a solution to your foundation issues, give us a call at 1-844-675-6343 or click below to schedule a professional inspection with one of our foundation repair experts.
Common foundation problem signs
Nationally recognized solutions from a local company
No two foundation problems are alike. We use only warrantied foundation repair products that have proven to be effective for repairing issues like cracks, sinking, bowing walls, and more. We ensure the best solution for your home's specific needs. Mudjacking, stabilizing concrete, wall stabilization, and push piers are just a few of our common solutions.

We're here to help you find the best home foundation solution
You don't have to live with stressful foundation problems. Alford Foundation and Crawl Space Repair will conduct a thorough inspection of your home, and we'll let you know exactly what steps need to be taken to permanently stabilize your foundation -- restoring value to your greatest investment. Contact us today to request your free foundation repair estimate in Beckley, Athens, Portsmouth, Marietta, Ashland, Pikeville, Ironton or nearby.