Patio Covers & Patio Enclosures in WV, KY, OH
Keep your outdoor living space comfortable & dry in Greater Charleston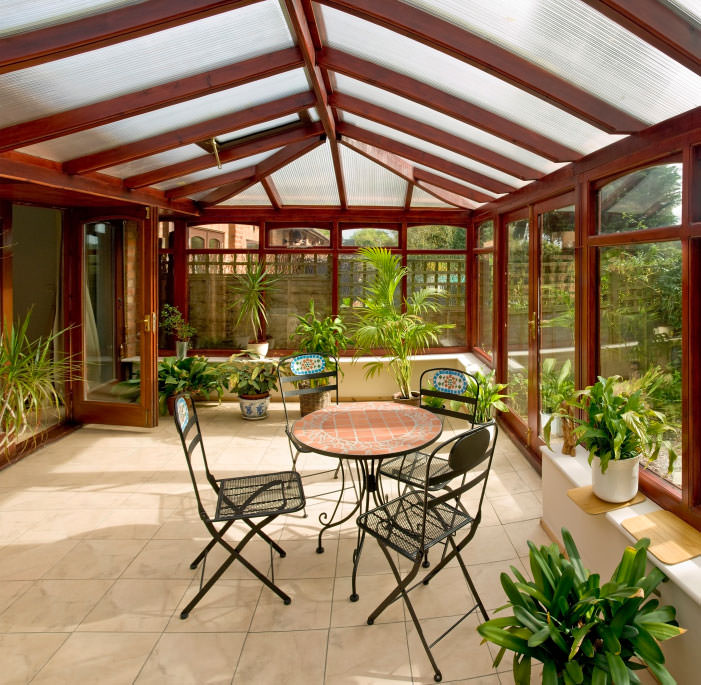 Installing a patio cover or a patio enclosure is the best way to keep your outdoor space cool and dry while promoting even more fun in the sun. We use the highest-quality products from top-of-the-line manufacturers to make sure that your covered patio is exactly what you envisioned.
For expert patio enclosure and patio cover installation services, call 1-844-675-6343 or click below to schedule a free estimate today. We proudly offer our patio cover and patio enclosure solutions to homeowners in Saint Albans, Charleston, Huntington and nearby.
Why install a patio cover or patio enclosure?
Patio covers and patio enclosures are either free-standing or attached to an existing structure. We can construct a patio cover or enclosure that meets all your needs.
Whether you are looking to add a decorative element to your outdoor space or want shelter from sun and rain, we install high-quality enclosure and roofing systems to create your ideal space.
Benefits of patio covers & patio enclosures:
Increases square footage
Regulates temperatures
Promotes outdoor fun
Protects outdoor furniture
Boosts home value
Highly customizable features available
Low-maintenance options available
Choosing the right features for your outdoor space
Patio covers and patio enclosures are essential for overall security, protecting outdoor spaces from harsh weather, UV rays, and other damage. While patio covers can provide that little bit of extra protection and shade that can make all the difference, a patio enclosure can create a comfortable, dry outdoor living space!
We install roofing structures of all types, including wood, free-standing, gable, metal, aluminum, and lattice.
Our patio structure options
Installing the right patio structure for your covered or enclosed outdoor space can make all the difference. We install patio structures in a variety of materials and styles. Check out the options below to see what's best for your home:
Pergolas
Our TEMO pergolas offer unmatched beauty and durability.
Are you interested in installing a beautiful pergola that can also stand the test of time? TEMO pergolas are made with heavy-duty aluminum, so it will remain strong no matter what nature throws its way.
Our pergolas' unique lattice roofing offers better UV protection than any other on the market and with its gorgeous Venetian design, your outdoor space will be reminiscent of the rich, architectural wonders of Italy.
We offer free standing, garden arbor, and attached pergola options!
Benefits of TEMO pergolas:
Quickly installed by certified contractors
Superior composition
Durable, superior materials
Low-maintenance
Offers maximum shade
Comes with a lifetime warranty
Patio Covers
Whether you need a solid roof or a carport, TEMO patio covers are easy to install while offering unmatched beauty, protection, and durability.
TEMO patio covers come in two styles, solid roof structures and carports. The solid roof option acts as beautiful, durable protection for pool decks, BBQ areas, and outdoor recreational spots. While our carports offer strong vehicle security that beats the hassle of building a garage.
With columns inspired by Italy's unique architecture, your outdoor space will remind you of walking through the streets of Roma!
Benefits of TEMO patio covers & carports:
Won't deteriorate or rot
Resists harsh weather & pest damage
Composed of quality materials
Low-maintenance
Quickly installed by certified contractors
Comes with a lifetime warranty
Contact us for your patio cover or patio enclosure estimate!
Alford Foundation and Crawl Space Repair offers a variety of roofing systems and enclosure options that will surely create a beautiful, dry, and comfortable outdoor space. We are your trusted contractor for patio covers and patio enclosures - we can help you get maximum enjoyment from your home!
Call 1-844-675-6343 or contact us online for a free estimate on any of our outdoor building services today. We proudly serve Saint Albans, Charleston, Huntington, Beckley, Athens, Portsmouth, Marietta, Ashland, Pikeville, Ironton and the nearby areas.
Looking for a price? Get a no cost, no obligation free estimate.